Books By Eric Bickernicks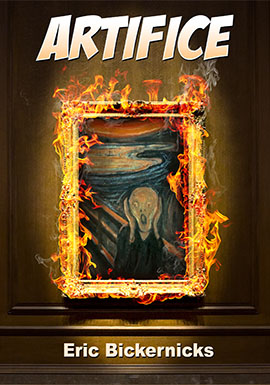 Fiction
Would you like a couch with that painting?

Obscurity is a way of life for Gavin Vonn Getch, a painter who works at a frame shop in a small New England town. His life changes when billionaire Gary Eastman enters his shop and becomes the ultimate patron: a lifetime commission for all his work in exchange for a crap-load of money.

Some of his artist buddies envy him and others think he's sold out. Curious as to where his paintings are being displayed, he makes a trip to the DLC headquarters, where a shocking discovery forces him to reevaluate his deal with Eastman and his identity as an artist.

Why does an artist create? What alternatives are there to completely selling out? Is there no genius—only marketing? The book is a satirical, and sometimes surreal look at the art world.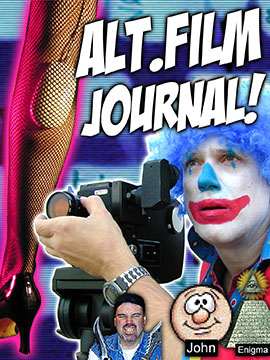 How I Made A Low-Budget Indie Film for $35,000
Based on a blog I kept at the time of filming, Alt.Film Journal!, is the story of my foray into the world of independent filmmaking. I basically give a candid, no-holds-barred account of my experience, sprinkled with advice to a new generation of would-be filmmakers.
I wanted to make something that wasn't disposable like all the corporate videos I'd done up till then. So I jumped on the indie filmmaking carousel and went for the golden ring, only to have my body thrown from the ride.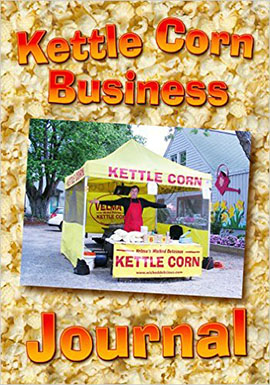 An entrepreneur's start-up guide to running a home-based food concession business.
I've been making kettle corn for a while under the name of Velma's Kettle Corn.I write about my encounters with unusual customers, relentless health department officials and inept event coordinators. I documented everything on video, and this ebook links to over eighty videos which show exactly what the hell happened.
I also have a full blown training course which takes you through the steps needed to start your own kettle corn business.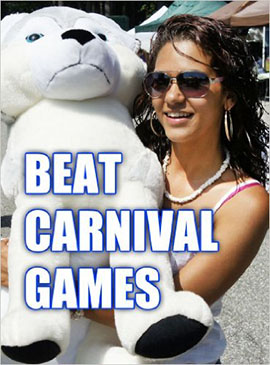 OK, this one I couldn't let go. This was the start of my big marketing career back in 1990 when I was 28 years old. I figured out how to exploit a certain carnival game, so I ended up winning a few dozen large stuffed animals for my girlfriend, and then when she got bored with all of them, my mother. I wrote this whole thing up with diagrams, layed it out on an Amiga computer, printed it up and then paid for advertising in a bunch of comic books. I barely broke even. Eventually I just put the whole thing up online, which was promptly ignored. It then ended up as an ebook on Amazon, which still sells horribly to this day, but God damn it, I'm still gonna make this one work. Here's my about the author page from back then.